CALDWELL, N.J., July 19, 2018 /Realty Wire/ – Realtor John Sass of Century 21 Cedarcrest Realty has a lot to be proud of as he looks back on the past nine years since he became broker of record and owner of the Caldwell real estate agency in July 2009. His office is recognized annually by Century 21 with multiple corporate awards for its superior customer service and sales throughout the New Jersey/Delaware region. In 2017, Century 21 Cedarcrest Realty was the GOLD MEDALLION Office Award Winner and Century 21 Quality Service Pinnacle Award winner for the region for the fourth year in a row, reflecting total office production and customer satisfaction scores. Last year was also the eighth straight year of positive growth for the agency, located at 460 Bloomfield Avenue.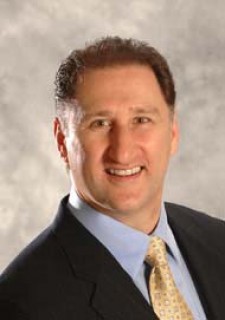 In addition Century 21 Cedarcrest was named Best Realtor in Essex County three years in a row in the Suburban Essex Best of Essex Readers' Choice Awards, and has been nominated once again in the 2018 contest.
When Sass bought the agency in 2009, there were about eight agents there; today, Century 21 Cedarcrest Realty has approximately 75 real estate professionals who work with buyers and sellers throughout northern New Jersey. The office handles residential and commercial real estate with a specialty in Essex County. That said, Sass reported at his annual year-end awards breakfast in January that in 2017, the Cedarcrest Realty team closed transactions in 57 municipalities in New Jersey, far beyond Essex County's borders. The office also has a Fine Homes & Estates division to market distinctive properties.
"Many real estate offices are becoming so corporate in nature, and lacking a culture of support and camaraderie," said Sass. "My goal at Century 21 Cedarcrest was to create a more team-oriented, intimate office that combines the best of a national franchise—all the tools and great reputation of Century 21—with strong agent support and training, and a true feeling of teamwork. I'm proud to see how our people back each other up and work together so that our customers get great service throughout every transaction."
In addition to his team's commitment to customer service, Sass cited other factors that have contributed to the agency's growth and continued success. They include:
· Access to and adoption of the leading real estate technology tools to expand listing reach, improve lead generation and enhance customer relationship marketing
· On-site training and professional development, including informational and educations webinars and seminars, and professional development classes
· His investment in external marketing efforts, including website updates, social media marketing, TV commercials and direct mail campaigns
Sass said he and his managers are always looking for strong real estate agents to join the Century 21 Cedarcrest team, and his brokerage supports new agents entering the field with discounts to real estate school and reimbursement for additional tuition when agents pass the real estate exam, get their license and start working for the office.
To learn more, visit http://www.Century21Cedarcrest.com.
###
About Century 21 Cedarcrest Realty, Inc.
Located in Caldwell, N.J., Century 21 Cedarcrest Realty, Inc. (Cedarcrest Realty) works with property buyers and sellers throughout northern New Jersey, including Morris, Essex, Passaic, and Bergen counties. Under the guidance of broker/owner John Sass, its nearly 80 real estate agents and REALTORs® work in both residential and commercial real estate. Sass joined the CENTURY 21® Real Estate System as a real estate associate in 1983, and advanced to Management in 1987. He is a licensed broker in the State of New Jersey, as well as a graduate of the REALTOR® Institute (GRI).