LEMOYNE, Pa., Jan. 20, 2023 /Realty Wire/ — The Pennsylvania housing market saw a shift in activity in December, according to a report prepared for the Pennsylvania Association of Realtors®. The median existing home sales price of homes sold dropped 11% from the previous month to $193,792 in December, which is nearly the same as it was a year ago.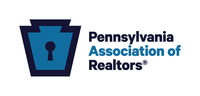 "Looking at our year-end totals, the median sales price overall for 2022 was $208,185," said PAR President Al Perry. "That's about 8% higher than the median price for 2021 and 21% higher than 2020. Like most of the country, I think Pennsylvania is starting to see prices leveling off. Most experts have been predicting a more modest 2% to 3% increase in prices overall this year, which is a shift from the more aggressive price increases that we've been experiencing the past few years."
Home sales fell slightly to 9,176 in December, down from 9,663 in November. As a result of the low inventory, sales were down 33% compared to the same time the previous year.
The number of listings dropped to the lowest number all year in December to 28,801.
"Listings are down 20% from the same time last year," Perry added. "Overall, we've seen the average number of listings decline about 10,000 each year since 2020. The industry has underbuilt homes for more than a decade and as more millennials look to become homeowners, we're seeing a lack of available homes that they can afford. That shortage of homes continues to keep prices up overall."
"With interest rates between 6% and 7%, many buyers are more cautious about entering the market," he said. "Working with a Realtor® can help them navigate the market to determine how to best meet their housing needs."
The Pennsylvania Association of Realtors® is a trade/professional association that serves more than 39,000 members in the commonwealth of Pennsylvania.
SOURCE Pennsylvania Association of Realtors