GREENWICH, Conn., March 21, 2023 /Realty Wire/ — Valiabiz, the first and only all-inclusive business management and development service, is proud to announce its Referred Utility Program (RUP). This free program is designed to set real estate professionals apart from the competition.
"Affordable business management and development solutions are important factors in whether a business succeeds or fails. This program allows commercial professionals to add a new level of service to offer their clients at a 50% discount from Valiabiz's already reasonable rates," said Christian Braman, Founder and CEO.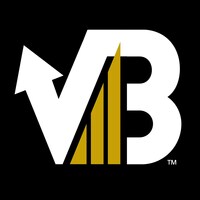 Real Estate professionals registered with Valiabiz can offer the Referred Utility Program as a benefit on both for sale and for lease properties. The cost of the service can be included in closing costs or monthly rent. Property owners can also purchase a membership for an entire multi-unit property and include Valiabiz services as part of the lease agreement.
What's included?
– Business Consultant
– Service Fulfillment Manager
– Virtual Assistant
– Business Analyst
– Legal Advisor
– Unlimited access to all services
– Member Portal access
– 24/7 support and service fulfillment
– Warehousing and distribution
– Monthly networking seminar
– & so much more…
Also, to give back to the communities it serves, when a client referred to Valiabiz by a participating professional subscribes, Valiabiz will make a donation to the charity of the real estate professional's choosing.
"As a Realtor I know how important it is to be able to offer different vendor services to clients," said Audra Payne, Referred Utility Program Director. "This free referral program is designed to set real estate professionals apart from the rest. Valaibiz wants to grow together with agents, lenders, etc."
ABOUT VALIABIZ: Founded in 2021, Greenwich, CT based Valiabiz is the subscription-based provider of professional business management and development services. We provide entrepreneurs all essential services to start, scale and manage businesses of all shapes and sizes nationwide. Our team works directly with businesses to develop and implement new strategies and solutions.
SOURCE Valiabiz, LLC