Tampa, FL, March 29, 2023 /Realty Wire/ Steve Eckhardt with Cornerstone Properties International in Tampa, Florida earned The Institute for Luxury Home Marketing's newest and most prestigious designation of excellence, recognizing the best of the best, the GUILD Elite™. Only the finest earn the designation, not only for their experience, knowledge, and expertise but also for continued success in the top echelon of residential real estate. Steve Eckhardt is a GUILD Elite™ Member, part of an exclusive group of real estate professionals who have completed The Institute's training and have proven their high-level performance in the multi-million-dollar market.
"Agents who have earned the GUILD Elite™ recognition are rare and perform at a superior level in their community," said Kathleen Bibbins, General Manager of The Institute. "To achieve and maintain multi-million-dollar success consistently, it takes an exceptional degree of service and a constant focus on clients' needs. We want to recognize this outstanding accomplishment and give these superior professionals the earned distinction of being the agent of choice for the most discerning affluent buyers and sellers."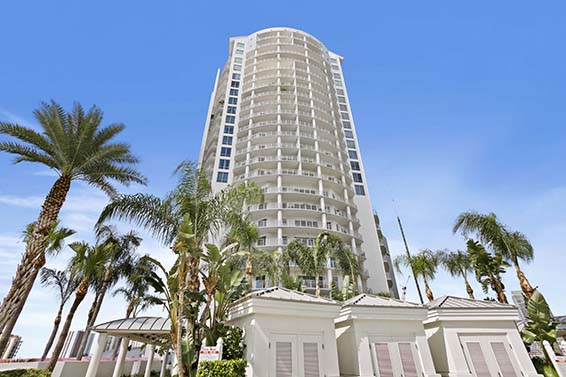 The GUILD Elite™ designation displays evidence of a strong commitment to being the best in the field with an unwavering commitment to service at the highest level. "People think that because we receive all these luxury awards, we only deal in high-priced mansions or multi-million condominiums," said Steve Eckhardt. "My mantra to my team is that Cornerstone Properties represents a level of service and not a level of price. The awards and the significant sales are just a bonus when you always offer the very best service in any price range."
Steve Eckhardt has been in real estate since 1998 and specializes in luxury homes on the Gulf Coast of Florida. Steve is recognized by Who's Who In Luxury Real Estate, The Institute For Luxury Home Marketing, and The Tampa Bay Business Journal. His background in business development, technology, marketing, and sales, combined with his deep understanding of luxury lifestyles in the greater Tampa Bay, St. Petersburg, and Gulf Coast areas, make him the ideal choice for high-net-worth individuals, including professional athletes, celebrities, and top corporate executives.
For more information about the luxury market in the Greater Tampa Bay area of Florida, contact Steve Eckhardt with Cornerstone Properties International at (813) 765-1182 or steve@TheFloridaAuthority.com.
www.TheTampaMLS.com
Contact
Cornerstone Properties International
Steve Eckhardt
813-929-3900
https://www.TheTampaMLS.com