NASHVILLE, Tenn., March 31, 2023 /Realty Wire/ — Real estate powerhouse Elizabeth Taylor has officially announced her transition from Compass to simpliHŌM, further solidifying her position as a force to be reckoned with in the Middle Tennessee real estate market. With more than $71,000,000 in real estate sales to her name, Taylor is not only an industry leader but an inspiration to countless individuals facing chronic illnesses.
Elizabeth Taylor's decision to join simpliHŌM is a testament to her unwavering dedication to her clients and her unmatched passion for the real estate industry. Taylor has built an extraordinary career, and her new affiliation with simpliHŌM will only serve to amplify her success and further support her clients in finding their dream homes.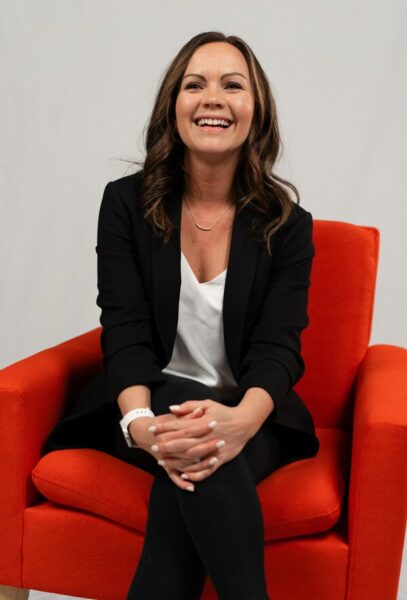 Diagnosed with Multiple Sclerosis, Taylor has not let her condition impede her professional achievements or her desire to help others. In 2018, she founded the support group "Hope and Healing for Chronic Illness and Conditions," which has empowered countless individuals battling chronic illnesses by providing a safe space to share experiences and find camaraderie.
"Elizabeth Taylor is a remarkable individual and a true asset to the real estate community," said Sean Miku, CEO of simpliHŌM. "Her unwavering commitment to her clients and her unparalleled resilience in the face of adversity make her the perfect fit for simpliHŌM. We are excited to see how her experience and expertise will contribute to the growth of our team and enhance the quality of service we provide to our clients."
For more information about Elizabeth Taylor and her new affiliation with simpliHŌM, please visit her website at elizabethtaylorhouses.com or reach out to her directly at (913) 576-5464.
About simpliHŌM
Founded in 2018 with the belief that all people should be put first, and the real estate process should be simplified, simpliHŌM is working hard each day to truly Make Real Estate Simple for their clients and agents.
In a world where connection, and loneliness, are at their highest rates in history, simpliHŌM desires to bring the relationship to the focal point, and leverage technology for ultimate transparency through the process. From exclusive access to the details of a transaction, to full contract-to-close services for free to their agents on every transaction, simpliHŌM does everything with a People First approach. For more information about simpliHŌM, visit www.joinsimplihom.com.
For media inquiries, please contact:
356192@email4pr.com
(855) 856-9466
SOURCE simpliHŌM