Arlington, TX, April 11, 2023 /Realty Wire/ Homelessness in America has reached horrendous volumes recently across the nation. Project PRC Corporation, a nonprofit organization focused on developing apartment communities, student housing, low to moderate income housing, and workforce housing, has announced the launch of a new fundraising campaign to help fight homelessness across America. The goal of the campaign is to raise $3,000,000 in tax-deductible donations to help 1,000 families this year with housing, food, educational programs, and hope.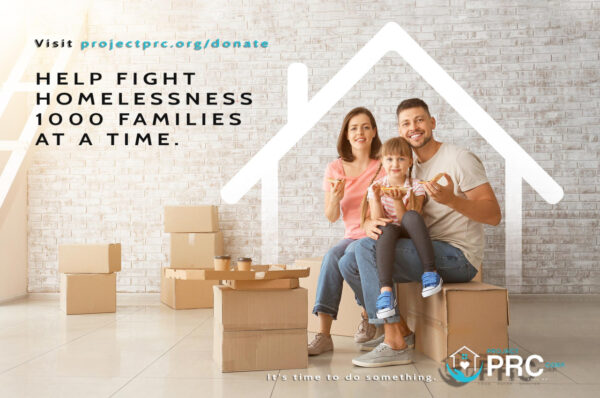 "We're excited to launch this new fundraising campaign to help address the housing crisis and provide assistance to those in need," said Charles Williams, Chairman of The Board for Project PRC Corporation. "Our team is dedicated to creating new homes for Americans and helping communities grow and prosper. With the support of generous donors, we can make a significant impact on the lives of families across the country."
The new campaign will provide donors with an opportunity to make an annual tax-deductible donation to support Project PRC Corporation's mission. Donors can contribute to the campaign by visiting the organization's website or mailing a check to Project PRC Corporation at projectprc.org/donate.
In addition to supporting the campaign financially, individuals can also help by sharing the news of the campaign with their friends and family on social media. By spreading the word, more people can learn about the organization's mission and make a difference in the lives of those in need.
Project PRC Corporation is a 501(c)(3) nonprofit organization, and all donations are tax-deductible. The organization has partnered with local and national organizations to help provide housing and support to families in need.
For more information about Project PRC Corporation and the new fundraising campaign, please visit projectprc.org.
Contact
Project PRC Corporation
Brandon Cofield
682-354-4483
https://projectprc.org/