FOREWARN services will help Realtors® mitigate risks and enhance safety
ORLANDO, Fla., Sept. 26, 2023 (Realty Wire) — Florida Realtors® and FOREWARN®, LLC, a red violet company (NASDAQ: RDVT) are joining forces to promote and enhance the safety of Realtors® while they're working to help buyers and sellers across Florida.
Florida Realtors has contracted to make FOREWARN services available at no additional cost for its 238,000 members, beginning in January 2024. FOREWARN is a leading provider of real-time information solutions for real estate agents.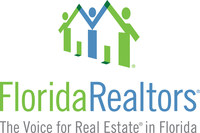 Available both online and through a mobile application, FOREWARN analyzes billions of data points and provides users with the ability to mitigate risks by verifying identities and validating information provided by potential clients – using just a phone number. Its services allow agents to properly and safely plan for showings with a higher level of confidence.
"As the largest state Realtor association in the country, we strive to provide our members with the best solutions and the most value," said Florida Realtors CEO Margy Grant. "We are thrilled to empower all of Florida's Realtors with FOREWARN to address such a critical industry need in the safety of our members."
Florida Realtors President G. Mike McGraw added, "Helping people with their real estate needs is so rewarding, but the reality of this business is that agents are regularly faced with unknown risks. FOREWARN helps agents to quickly verify the identity of their prospects and mitigate many of the risks related to both safety and fraud. We are pleased to equip our members with this powerful solution at no additional cost to them."
"We created FOREWARN with the goal of delivering a proactive safety solution to the real estate industry to address inherent risks," said James Reilly, president of FOREWARN and red violet. "Through our discussions with Florida Realtors, it is clear that their commitment to the safety of their members is paramount. We are very pleased to partner with Florida Realtors in the offering of FOREWARN as a member benefit, ensuring that every member real estate agent in the state of Florida possesses this essential solution to mitigate risk."
In January 2024, Florida Realtors' members will receive specific instructions on how to activate their FOREWARN subscription.
Florida Realtors® serves as the voice for real estate in Florida. It provides programs, services, continuing education, research and legislative representation to 238,000 members in 51 boards/associations. Florida Realtors® Newsroom website is available at http://floridarealtors.org/newsroom.
About FOREWARN®
FOREWARN offers instant knowledge through innovative solutions to ensure safer engagements and smarter interactions. Leveraging powerful analytics and a massive data repository, its solutions enable organizations to gain real-time knowledge, for purposes such as verifying identity, searching for criminal histories, and validating information. Risk assessment and due diligence at your fingertips™. For more information, go to: www.forewarn.com
About red violet®
red violet builds proprietary technologies and applies analytical capabilities to deliver identity intelligence. Its technology powers critical solutions that enable the real-time identification and location of people, businesses, assets and their interrelationships. These solutions are used for purposes including risk mitigation, due diligence, fraud detection and prevention, regulatory compliance, and customer acquisition. Its intelligent platform, CORE™, is purpose-built for the enterprise, yet flexible enough for organizations of all sizes, bringing clarity to massive datasets by transforming data into intelligence. Our solutions are used today to enable frictionless commerce, to ensure safety, and to reduce fraud and the concomitant expense borne by society. For more information, please visit www.redviolet.com.